Ik heb 6 weken geleden een schimmel merrie gekocht met een been blessure. De laatste 4 jaar heeft ze op manege's gestaan waar ze goed voor haar gezorgd hebben, maar het leven daarvoor is niets van bekend. Ik wil haar graag de beste kans van revalidatie geven.
Ik kwam op fb een bericht van Lion tegen en ben gaan lezen wat hij precies deed. Het bleek dat Lion hetzelfde deed als wat ik voor mijn eigen gezondheid heb gedaan buiten me reguliere traditionele zorg, waar ik voor mezelf goede resultaten had behaald. Daarom niet getwijfeld en contact opgenomen met Lion, mijn paard heeft nu 1 behandeling gehad. Resultaat kun je soms meteen zien of soms duurt het even.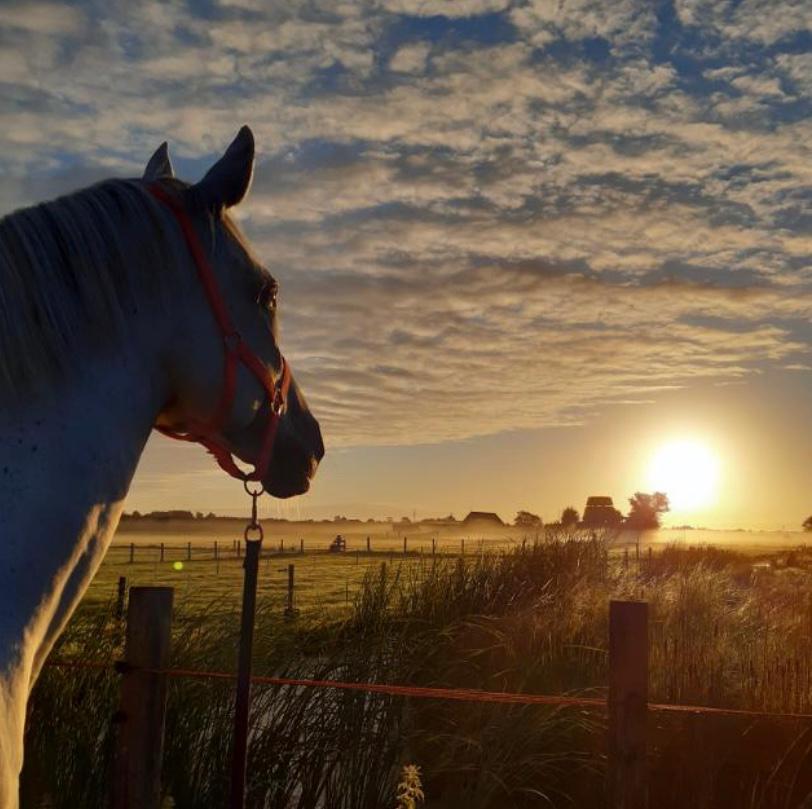 Het eerste wat me opviel is dat me paard nu mooi alle 4 de benen onder de massa plaatst.
Ook merk ik dat haar gedrag soms afwijkt van andere dagen, dan is ze echt bezig om vast gezette emoties of stress van vroeger aan het verwerken is.
Het is een langer proces behandeling zeg maar.
Wat nog weken doorwerkt wat elke keer weer wat resultaat geeft, op deze manier kan het paard in alle tijd en rust wennen aan de verbetering van lijf en emoties.
Ik ben heel blij dat deze manier van behandelen op ons pad is gekomen en ben er zeer tevreden over. We gaan dit over een tijdje zeker nog een keer herhalen.
I bought a grey mare 6 weeks ago with a leg injury. The last 4 years she has been at equestrian centers where they have taken good care of her, but the life before is not known. I would like to give her the best chance of rehabilitation.
I came across a post by Lion on fb and started reading exactly what he was doing. It turned out that Lion did the same as what I did for my own health outside of me regular traditional care, where I had achieved good results for myself. Therefore I did not hesitate and contacted Lion. My horse has now had 1 treatment. Results you can sometimes see immediately or sometimes it takes a while.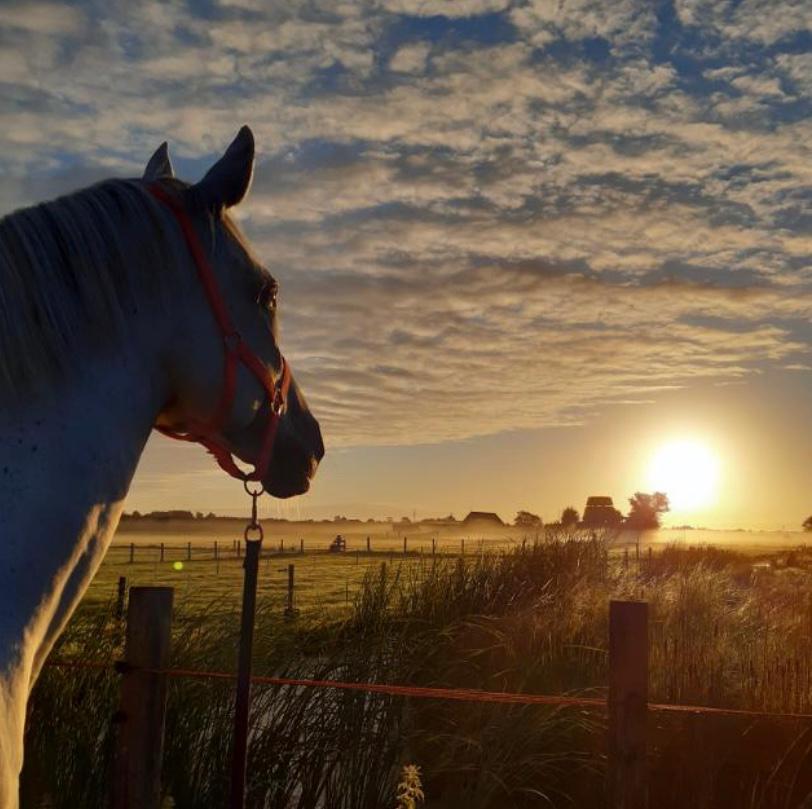 The first thing I noticed is that my horse now places all 4 legs nicely under the mass.
I also notice that her behavior sometimes differs from other days, when she is really busy processing stuck emotions or stress from before.
It is a longer process treatment so to say.
This way, the horse can get used to the improvement of the body and emotions in all peace and quiet.
I am very happy that this way of treatment came on our path and I am very satisfied with it. We will definitely repeat this in a while.